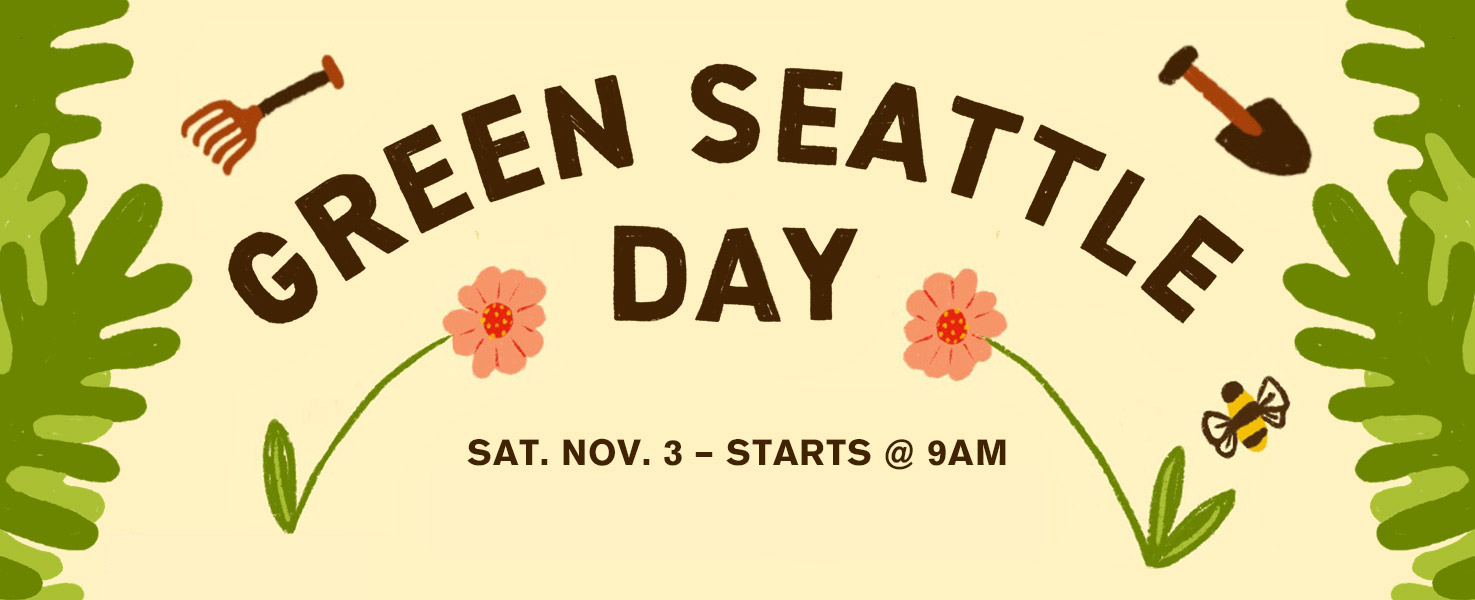 COLMAN PARK – GREEN SEATTLE DAY SITE
Each year Green Seattle Partnership holds its largest restoration event and celebration during Green Seattle Day. This year Colman Park was one of the sites selected for Green Seattle Day. Building on all the work we did in April, planting was accomplished in some of the same areas of upper Colman.
We embraced a rainy day along with 90 volunteers in order to plant hundreds of plants, make new friends and improve the park. This was our second large event this year and it was a blast. Photos and more details to come.
Evan Wright
Colman Park Steward