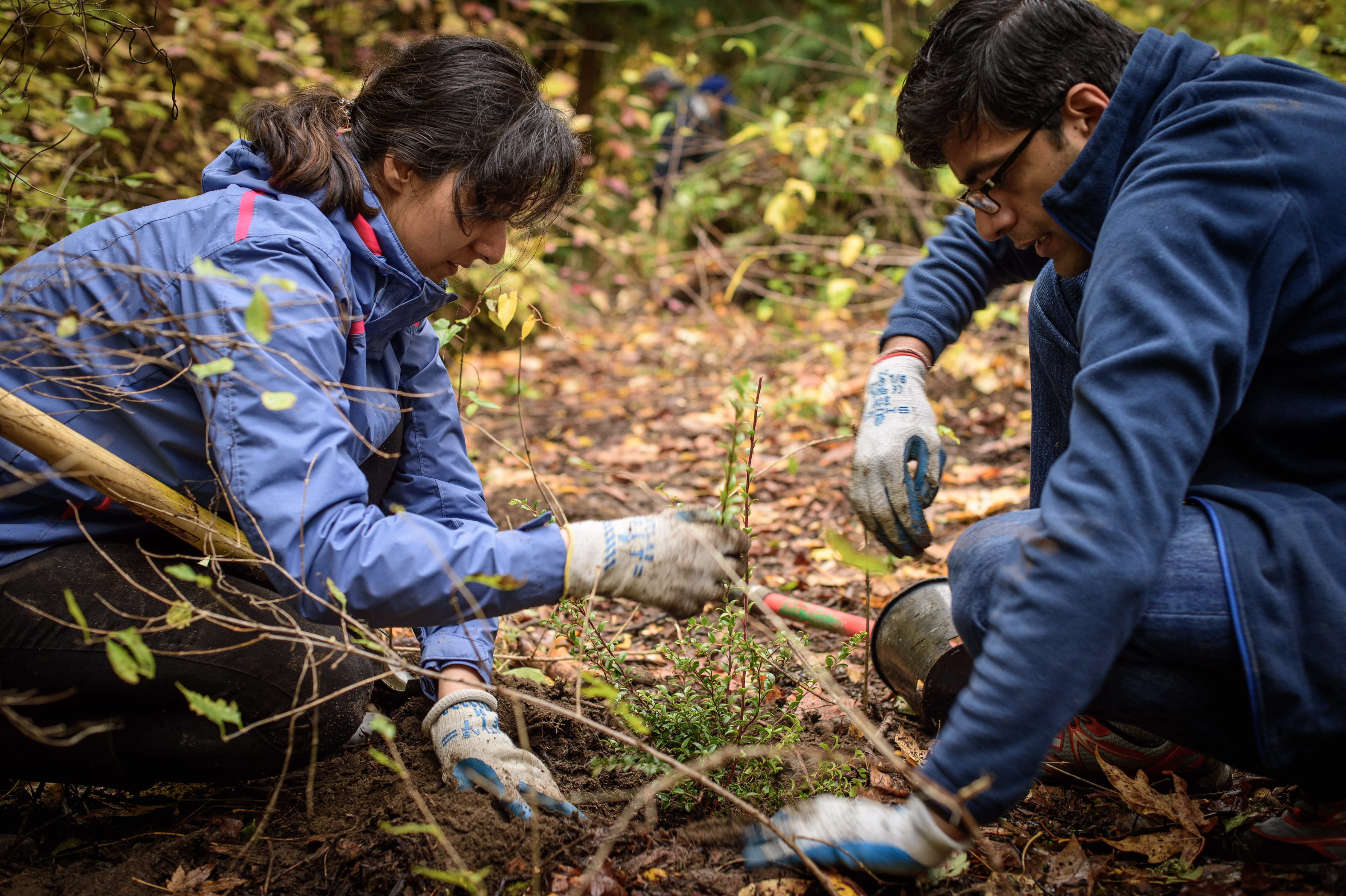 Volunteer in the Park
Join community members and neighbors to steward and restore Colman Park. We work in natural areas, urban forest, and historic developed parkland landscapes designed by the Olmsted brothers. Volunteers learn about native plants and park stewardship, help the environment, and make our community a better, more attractive, and safer place to live and play. Come meet your neighbors and spend time in a beautiful setting!
Most volunteer events begin at 10am and wrap up at 1pm but stay for as little or as long as you're able.
Closed-toed shoes, long sleeves, and pants are recommended. Gloves, tools, water and light snacks provided.
Bus routes 14 and 27 serve Colman Park. Free parking is available in the parking lot located at 2077 Lake Washington Blvd S at the bottom of the park and free street parking is available at the top of the park along 31st Ave S .
Questions? Contact us for more information.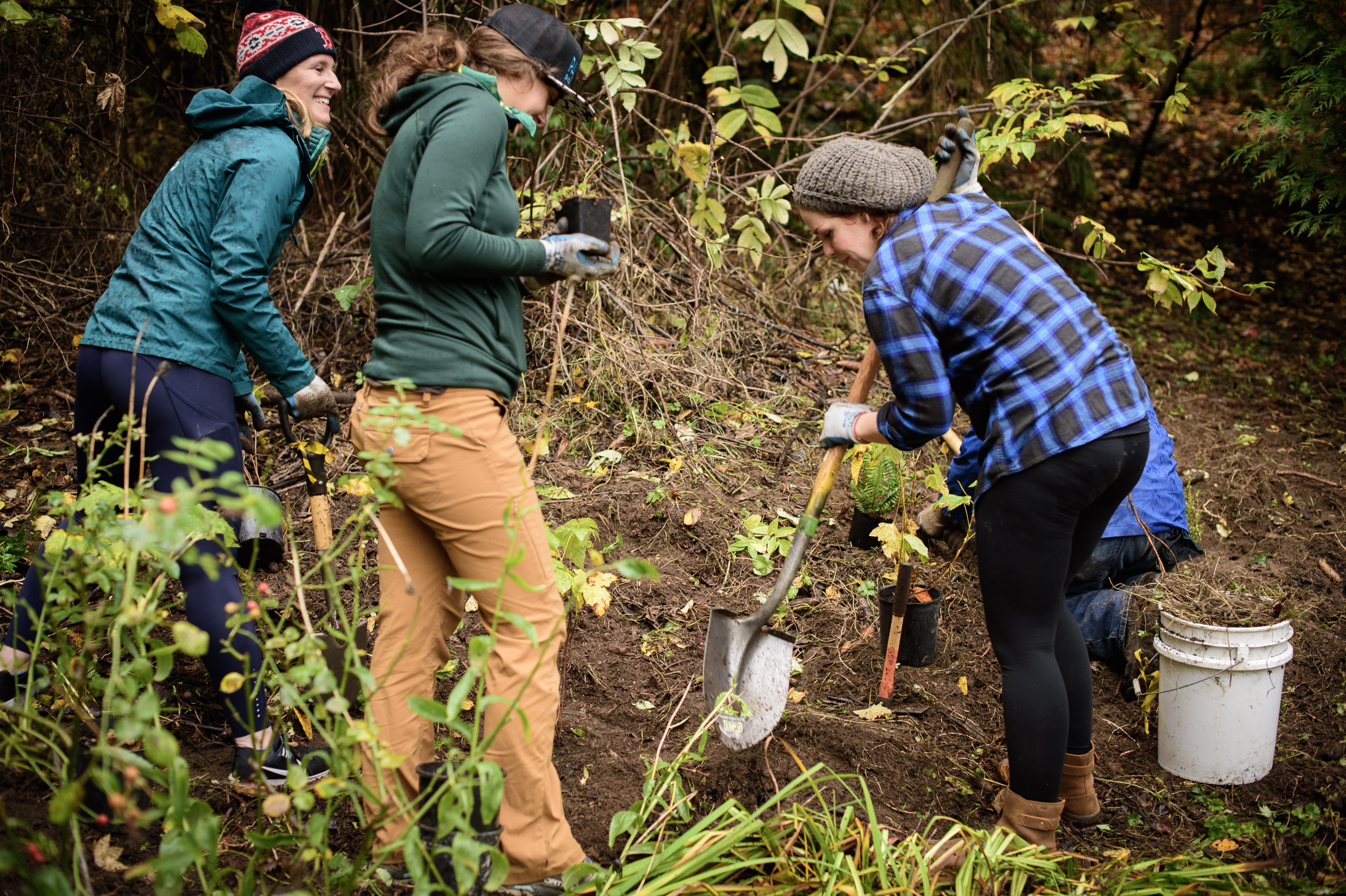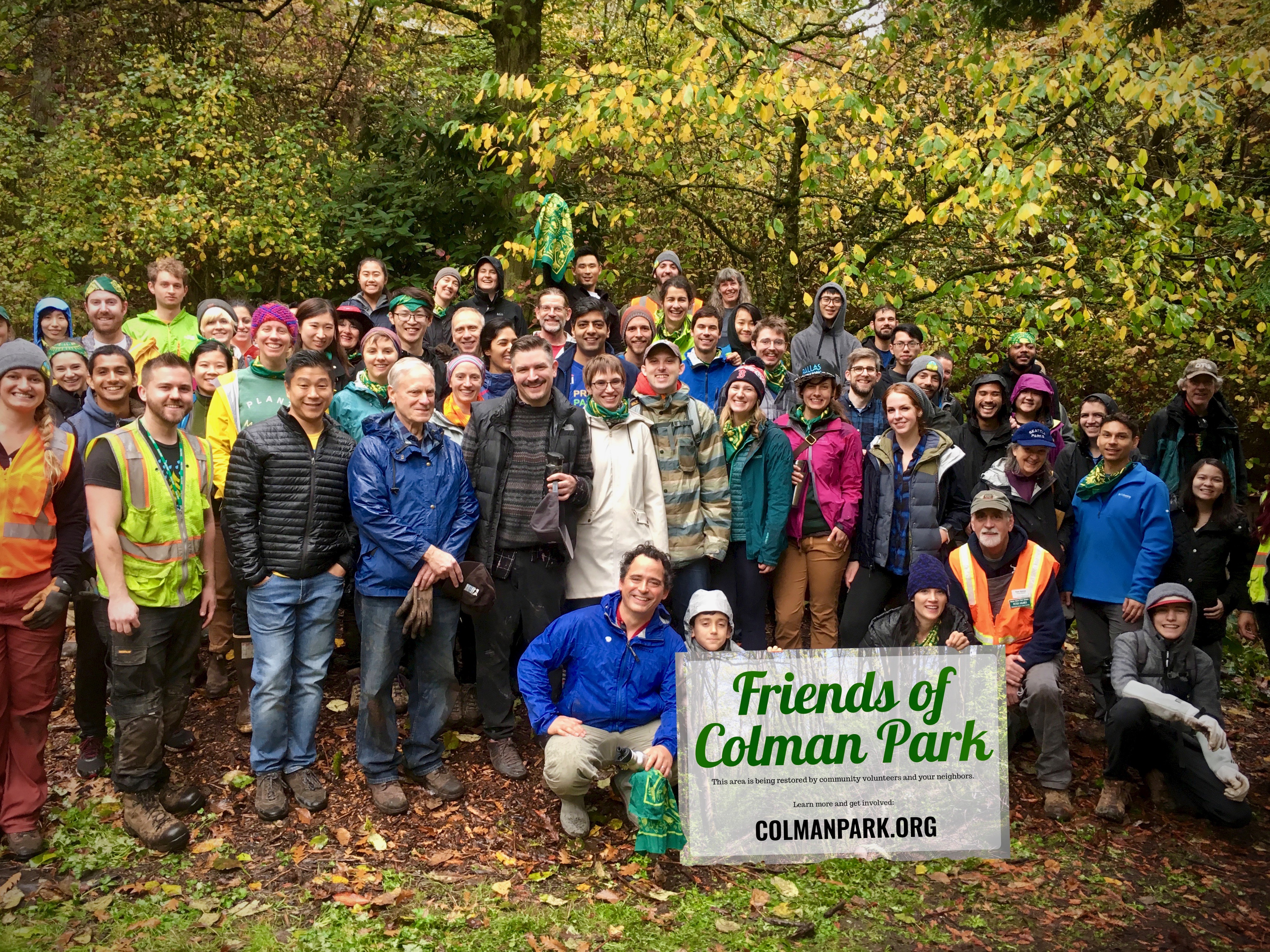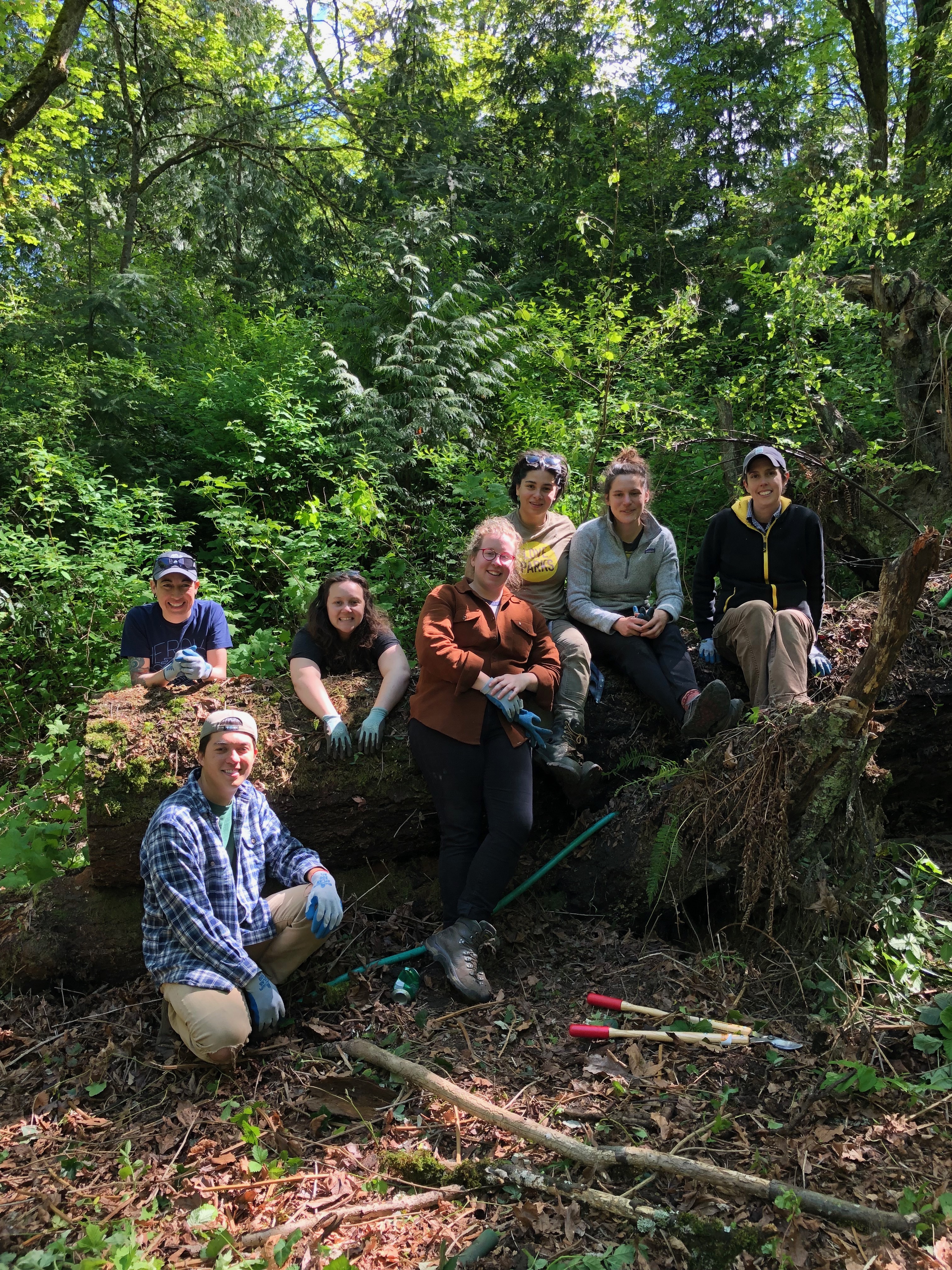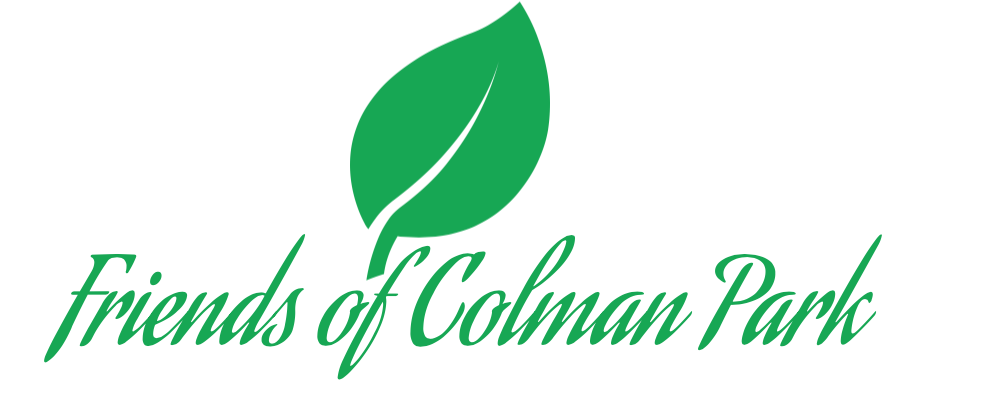 UPCOMING EVENTS
October Planting Preparation Event
Fall is in the air and we are rapidly approaching the time of year for planting in Colman. During our October event we will be prepping the sites to ensure the greatest chance of seedling success!
We'll be clearing weeds, spreading mulch, and getting our hands dirty, all to set the stage for planting over one thousand plants and trees in Colman this year!
October 19th, 10AM – 1PM:
First Planting! in November at Lower Colman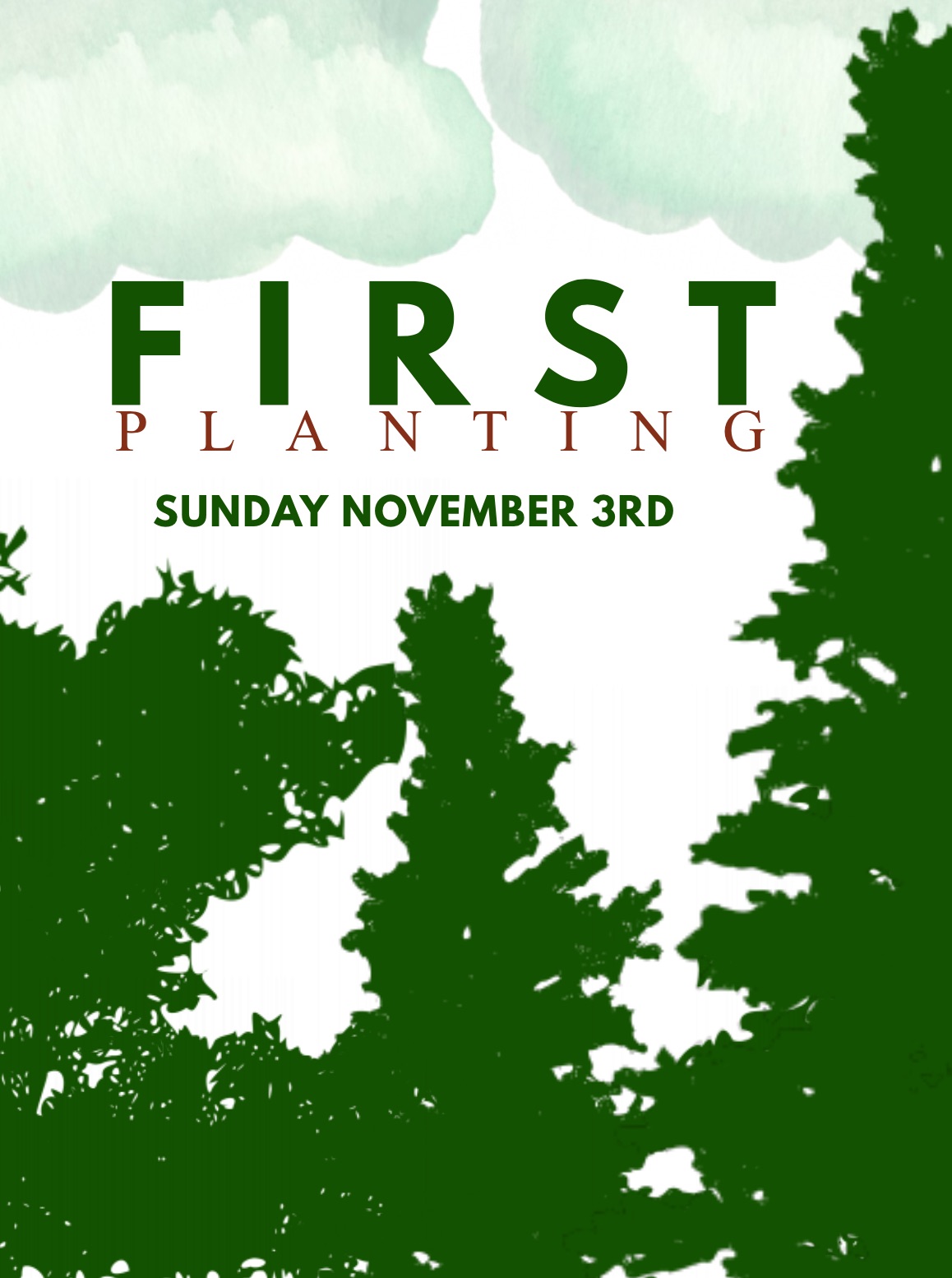 Come join us for our first planting event of the season as we restore our urban forests and natural habitat by planting young native plants including a variety of trees, shrubs and ferns in Colman Park.

Building on citywide planting events called Green Seattle Day, we'll have over 600 plants to get into the ground! Come spend this Sunday morning with neighbors and community volunteers learning about and planting our urban forests!
November 3rd, 9AM – NOON:
Earth Giving! in November at Upper Colman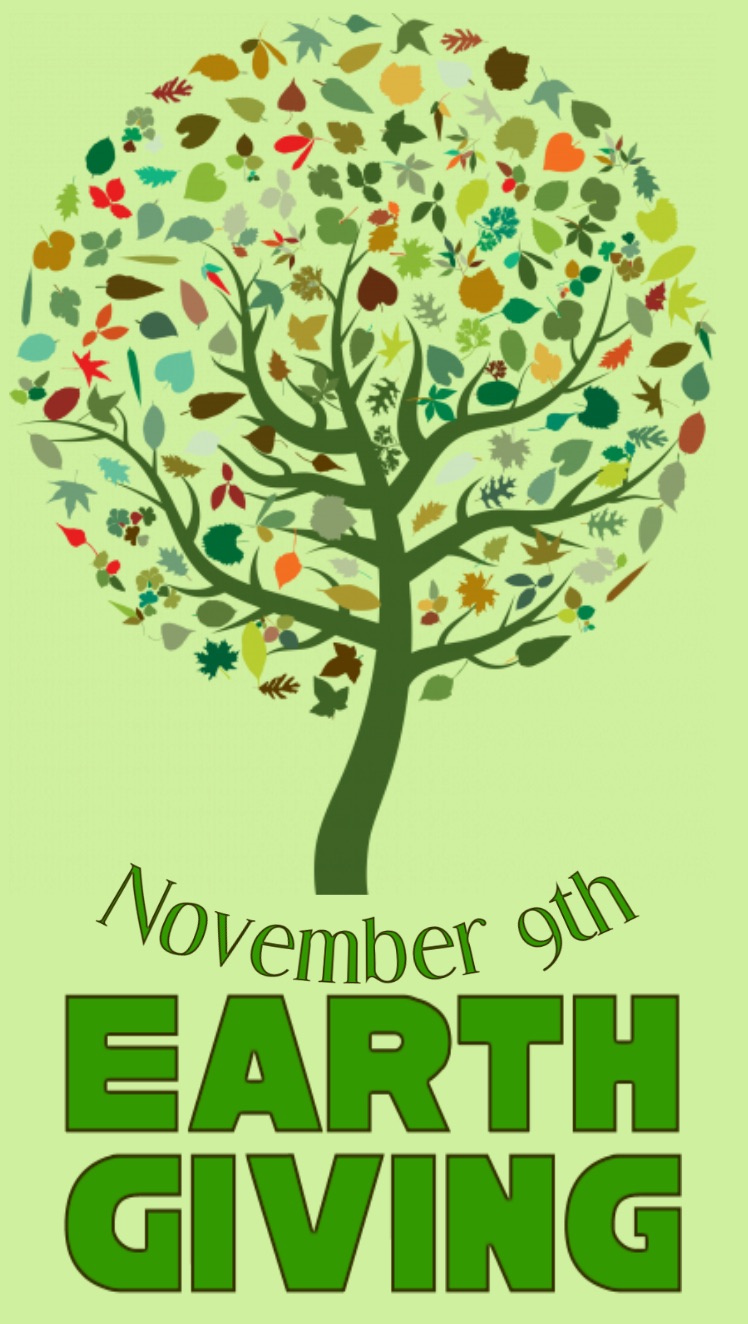 Give thanks to the Earth this November by giving back to the Earth! Join us for this planting event during the season of gratitude where we'll be tending to our natural areas, and planting over 600 trees, shrubs and ferns!
A great event to bring friends and family – come spend the morning with neighbors and community volunteers learning, taking action and giving back to our wild areas!
November 9th, 10AM – 1pm: